Cantilever Racks
Furniture Rack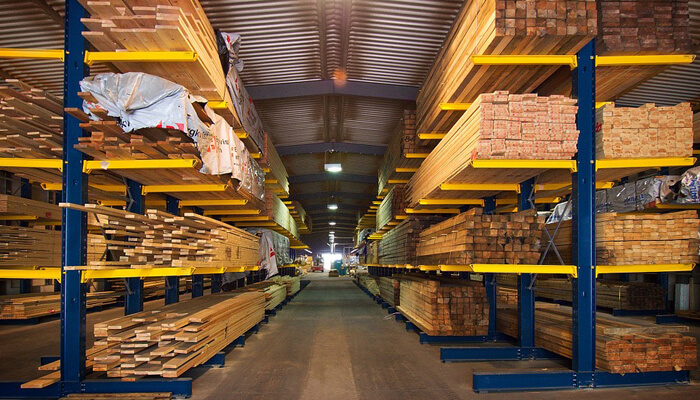 Cantilever Racks

| Storage for Lengthy Objects or Furniture

A Cantilever racking system is perfect for storing long and over sized products at your warehouse facility. The ability to add decking to cantilever racks makes for a versatile storage setup and allows you to easily store furniture, boxes, and any other products when the arms are not in use. Add decking to cantilever rack to use as "furniture rack" or to have additional storage of smaller products when some arms are not in use. Our standard cantilever rack design is made with structural steel racking for long lasting life indoor or outdoor.
Structural Steel
Fully bolted arms for quick and easy modifications (when approved by Professional Engineer)
Free standing single or double sided structure
Arm Lengths: 24"- 72" long per shelf level
Light duty or Heavy duty arms depending on load capacity
Up to 40' in height
Can be adapted to use wire decking, plywood platforms or other specialized steel decking
High-quality, corrosion resistant columns, brace sets and arms that result in an exceptionally sturdy racking system
Unobstructed storage design allows for easy frontal access to objects despite their bulky size and shape
Optional shed design offers roof overhead as part of the structure to protect the product when installed outdoors
Furniture
Tubes or Pipes
Sheet Metal
Plywood Sheets
Lumber
Rugs
Fabric Rolls
Crates
Boxes
Metal Fabricated Equipment/Parts
Stone Plates
Cantilever Rack Pictures
+35 Years in the Storage & Material Handling Industry
Leading the industry, we strive to bring you the absolute best customer experience in the industry and take the stress out of buying rack. We've got you covered.