Warehouse Solutions for Distribution Centers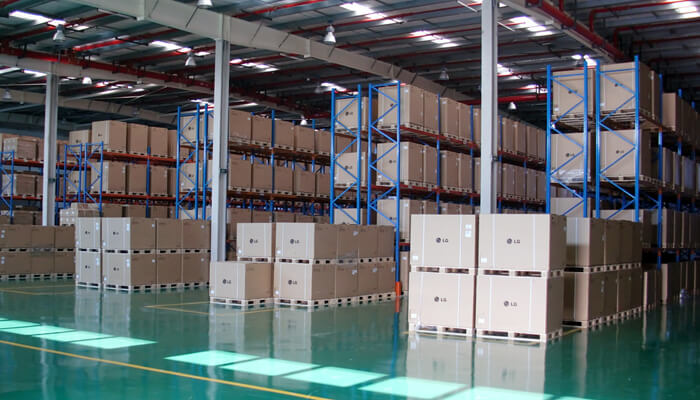 Racking for Warehouses and Distribution Centers
Warehouse solutions that improve your organization's ability to run efficiently—particularly as they pertain to your warehouse's use of space, functionality, and the orderliness of your racking systems—can have major and compounding effects on your business's ROI. We offer a turnkey service that provides warehouse racking solutions from initial on-site audits to the actual implementation of racking systems and their maintenance in perpetuity. Our organization provides value by decreasing the costs associated with a storage infrastructure that lacks ideal efficiency, organization, or structural integrity.
Hammerhead LLC is a full-service material handling provider. We offer warehouse owners complete solutions to all their storage needs. From pallet rack, automated material handling equipment, and mezzanines to industrial galvanized shelving, we deliver turnkey warehouse racking solutions to suit any facility. We analyze your products, processes, and work style to create an efficient design to ensure your operations run effectively. Tried and true methodology coupled with unique design and layout, creates solutions that are cost effective and flexible for future growth, giving you the best return on your investment.
If you have any questions about our warehouse solutions or would like to know more about how Hammerhead LLC can assist your organization through providing and installing or developing and implementing racking systems ideal for your business, don't hesitate to reach out to us via our contact page. We look forward to working with you.
Rack Recommendations for General Warehouse Distribution