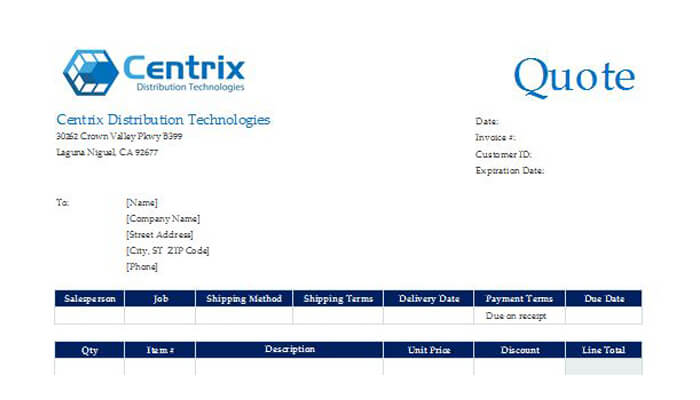 Pallet Racking Quote 

| Rack System Design & Quotes
Are you looking to add pallet racking to your warehouse facility and need a quick quote? Centrix can create you a quick estimation or quote for any style of pallet racking we offer. We offer a wide selection of racking storage products that suit any budget for any sized warehouse. Whether you're looking for most storage capacity, better user functionality or lowest cost, we have every racking option you can think of. In our initial meeting, we'll sit down with you to learn more about your companies specific needs and formulate a plan to maximize your warehouse space.
All In P

ricing Quote
Our estimating team creates a bill of materials with all the necessary components. Once completed, a proposal is put together including:
Material Prices
Estimated Freight
Installation Labor
Professional Engineering Stamps and Calculations
Plan Check and Permit Fees
Project Management Fees
Taxes
Engineered stamped drawings are provided in regions where necessary (additional drawings can be provided when required by local fire and building permit officials).
Archived Project Drawings
Electronic copies of the project drawings are archived for future reference. If you have questions or need fixes, we are able to respond quickly with information about the existing layout and capital equipment including:
Fire alarms systems, smoke detection systems, smoke and heat venting systems
Exiting review and travel distances, exit locations, exit signage requirements
Stairway locations for multilevel pick modules and catwalk systems.
Aisle widths, egress path illumination
Accessibility to physically disabled
Lighting system review
Additional Services 
Meeting with building and fire department officials
Meeting with project team
Development of bid documents for sprinkler systems, alarms
Development of fire protection plan and reports
Professional drawings
Review sprinkler bids