Warehouse Relocation & Warehouse Moving Services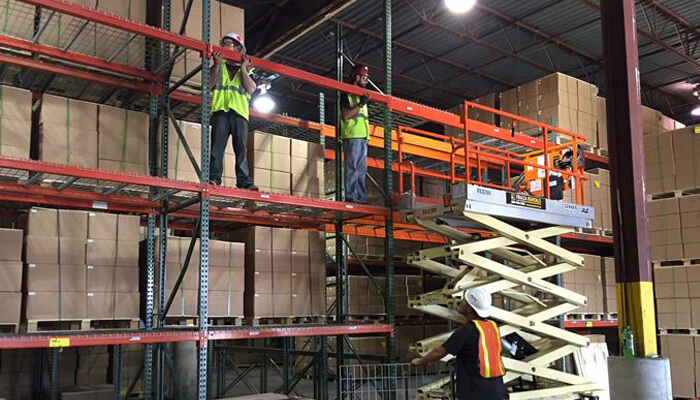 No matter why you are relocating your warehouse, finding the right warehouse relocation service for removing, shipping, and re-installing your pallet racking systems can seem like an overwhelming task. Luckily, Hammerhead functions as a full-service pallet-racking specialist. So, no matter where in the country you're relocating to and no matter what kind of pallet racking systems you employ, we can help. Even if you're looking to upgrade or alter your racking systems in the process, this is all within the range of services Hammerhead can offer. More than a warehouse moving service, Hammerhead is a designer of smart storage solutions; that can come in the form of selective, dynamic, or automated storage. In short, the full range of our capabilities is open to our customers. While employing us as your warehouse moving company is benefited by our unique expertise, we are also able to offer your organization improvement upon your in-place systems during your warehouse relocation.
Whether you want to completely overhaul your pallet rack systems during your warehouse relocation or simply have us take down your racking system, bundle it, ship it to your new location, and stand it back up, Hammerhead is the premier provider of pallet racking–related services. Each warehouse moving job we take on is different from the next, and so our approach to each project we take on adapts to the task at hand. No matter what's required, you won't have to worry about a thing.
If you have any questions or are interested in getting a quote for our warehouse relocation and moving services, please don't hesitate to reach out to us via our contact page or by giving us a call. We look forward to hearing from you, and we are always proud to provide only the best level of customer service.