Record Storage Racks and Document Storage Solutions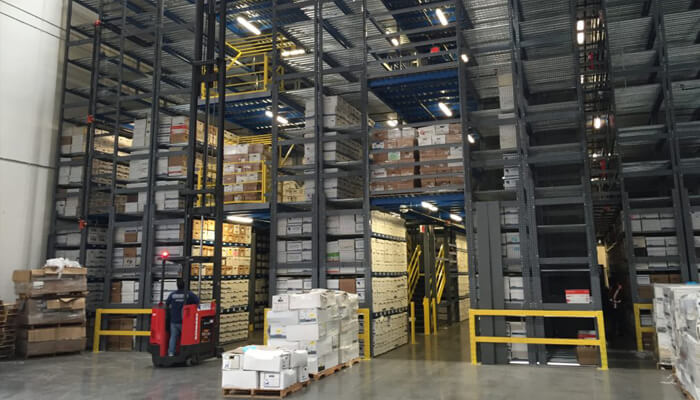 Record storage racks are absolutely vital for organizations that keep physical archives of original, sensitive, or historical information in large volumes. Especially in cases where digitization is not viable (or outright prohibited), optimizing the efficiency of your use of space can greatly reduce the costs associated with physical document storage. What's more, improving your organization's document storage infrastructure can enhance not just the organization of these archives but also the volume of space they require.
Hammerhead LLC's leading team of archive storage specialists has been working with companies across the globe to equip them with archive storage solutions designed to fit their needs, maximizing both storage space and revenue. Our designs squeeze in every last box location, which ultimately improves your company's profitability in a shorter period of time. Further, our process involves a turnkey solution that starts with on-site surveying. After planning and implementation, we can span into long-term maintenance and upkeep of your record storage racks.
If you have any questions related to our archive storage solutions for paper files, please don't hesitate to reach out to us via our contact page. We look forward to working with you.
Our Capabilities Include
New and used systems for record management facilities
Expert consultations and system design services
Turn-key rack and shelving systems
Nationwide project management and installation
Regional manufacturing plants for quick deliveries and freight savings
We also offer specialty record storage systems for medical and x-ray records along with steel shelving, rivet shelving, shelving mezzanines, mobile aisle shelving, warehouse accessory equipment and numerous types of pallet racking.