Distribution Center Industrial Rack Storage Systems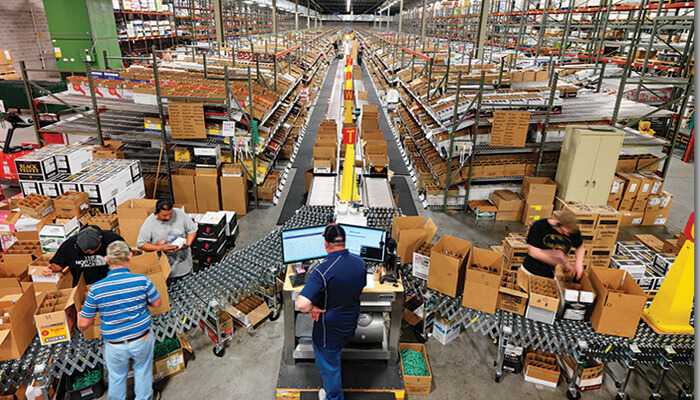 Racking for eCommerce Fulfillment Centers 

| Warehouse Order Picking
With the spark of new age technology, consumers today are using technology to shop for bargains and expect quick shipping which means your logistics need to be on point. Here at Hammerhead, we create industrial rack storage systems that help improve the overall functionality and workflow in your distribution center. Our rack systems and layouts help make sure that your pre-delivery picking, and processing is simple and efficient. Our industrial storage shelving is the perfect solution to keep your facility's space organized better than before and your operations running smoothly. Hammerhead's fulfillment center storage racks are designed according to your facility's layout specifications for a wide variety of storage products. We can maximize your space and increase the safety of your employees, saving you time and money. Eliminate everyday space challenges and disorganization in your facility and ensure your products are properly stored. Our selection of industrial rack storage systems features a variety of options to choose from for your specific needs, including selective racks, pallet flow racks, carton flow racks, and more.
Commonly Used Rack Combinations in eCommerce Fulfillment Centers
Selective Rack for static storage on the perimeters accompanied by pallet flow rack with feed pallets via gravity to an aisle where an picking operator picks cases from the pallet and places it on the back of carton flow rack. Another operator is then picking single items or entire cases, scans them and places them on a conveyor for more processing before delivery.
Disorganized Products
Inefficiencies in Order Picking
Space Constraints
Returns and Used Product Storage
Contact us today to get a free quote on our industrial rack storage systems. Our knowledgeable team can make the best recommendations based on your facility's space and needs.