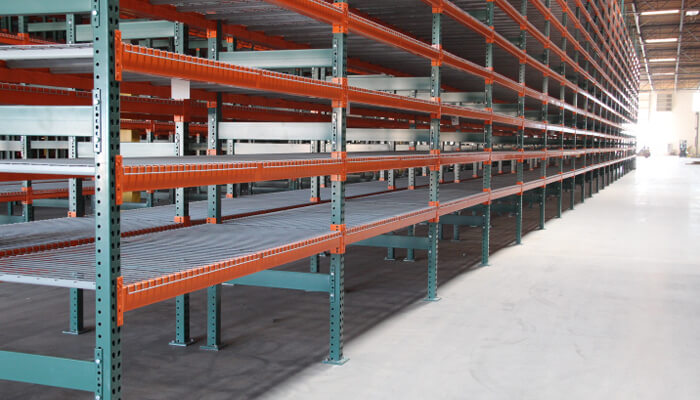 Tube Rack

 | High Strength, High Flex Pallet Racking
Tube rack is a patented engineered product that mitigates uplift forces and therefore recommended for high-seismic applications, thin floor slabs or high damage-prone areas. This rack is a stronger, safer racking system for people and products with a modular, interchangeable design that costs less than both conventional roll formed rack and structural rack.
Dual moment frame allows flexibility both front-to-back and side to side giving it the ability to withstand impacts and seismic events more safely
Horizontal bolt together modular design handles more capacity with less steel
Quick and easy installation
Works with standard rack beams
Greater flexibility and stability during earthquakes or damages
Easy to install and reconfigure
Reduces stress on the concrete floor slab
Floor slab thickness can be reduced in new buildings where Tube rack is utilized – big savings
Modular design offers easy configuration
Lower Freight costs – Typically 30% savings
Tube rack offers more capacity than conventional racks with less steel
High Seismic regions
All Warehouse Applications
Tube Rack Pictures
+35 Years in the Storage & Material Handling Industry
Leading the industry, we strive to bring you the absolute best customer experience in the industry and take the stress out of buying rack. We've got you covered.