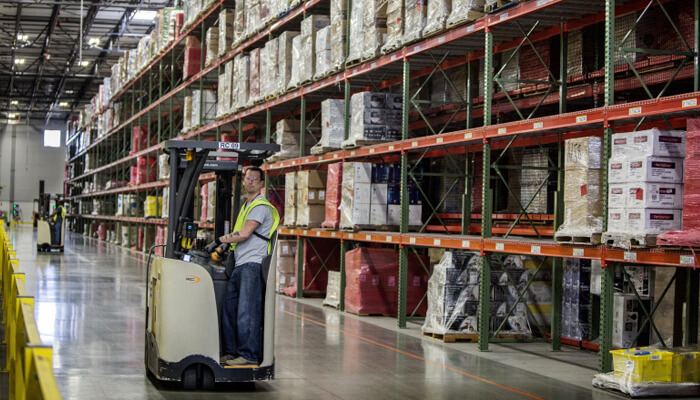 Selective Racks

 | Our Most Common & Affordable Pallet Rack
Selective pallet racking is most cost effective and most commonly used rack in warehouses and distribution centers today. Its versatility allows forklift operators direct access to every pallet at any height, making it best for warehouses with high SKU volume storage. Selective rack provides high "selectivity" and quick access to a variety of pallets and offer an efficient model for most warehouses.
Selective racking available in Structural, Tube or Roll Formed styles
Fully welded frames
Available in single deep, back-to-back and double deep designs
Very narrow aisle selective pallet rack available
Immediate access to all pallets
Least expensive rack option available
Inventory can be moved and restocked quickly
Simple inventory management
Able to reconfigure beam level for new product size or weight
Easy installation
Broad variety of accessories available
General warehouses or distribution centers
High SKU storage where flexibility is required
Facilities that need direct access to all pallets
Selective Rack Pictures
+35 Years in the Storage & Material Handling Industry
Leading the industry, we strive to bring you the absolute best customer experience in the industry and take the stress out of buying rack. We've got you covered.