Pallet Rack Repair & Maintenance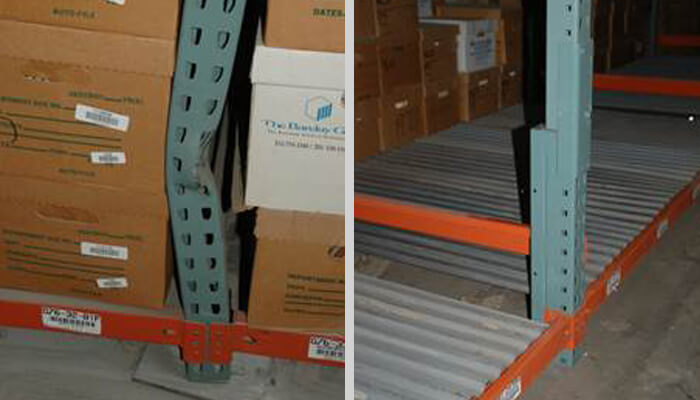 Rack Repair & Maintenance 
We will come to your location, assess the warehouse and racking, identify problem areas and good practices, offer a variety of solutions to fix if necessary in the detailed Hammerhead's Safety Report and complete with a repair or installation during a later appointment.
Hammerhead designs, engineers, manufactures and installs pallet rack repair kits per the guidelines of the Rack Manufacturers Institute (RMI) to ensure quality and safety control. We have the ability to create fully custom kits to repair any pallet rack structure.
Hammerhead Rack Repair & Maintenance Program
Hammerhead offers company's annual maintenance packages for one or multi facilities throughout the US.
We'll create a custom plan tailored to your specific needs
In-House Engineering
In-House Rack Repair Kit Fabrication
Annual Service Contracts for Single or Multi Branch Warehouses
+35 Years in the Storage & Material Handling Industry
Leading the industry, we strive to bring you the absolute best customer experience in the industry and take the stress out of buying rack. We've got you covered.