Cold Storage & Freezer Facilities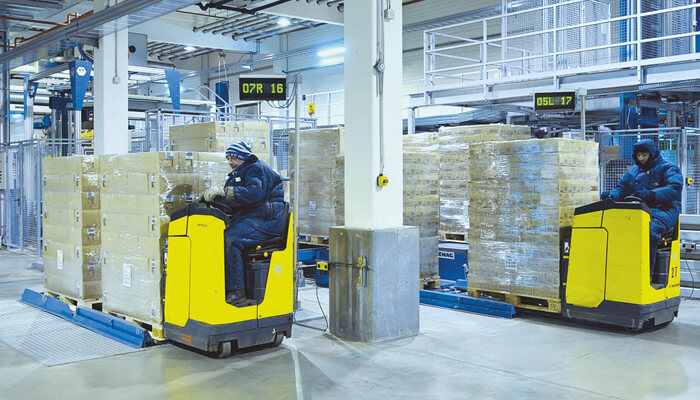 Cold Storage & Freezer Warehouse 
Hammerhead LLC. Understands the importance of maximizing every inch of cubic space in Cold Storage and Freezer applications. The cost of maintaining cold or freezing temperatures throughout a warehouse are expensive, that's why it takes a company like Hammerhead to outfit your warehouse with the absolute maximum storage capacity, leaving no empty space spared. We offer cold storage racking systems that work great in the harsh conditions of freezing temperatures.
Cold Storage Racking
High Density Storage solutions such as drive-in rack, pallet shuttles or mobile rack are ideal
Maximize floor space and storage capacity
Increase energy efficiency
Reduce energy costs – high density storage reduces the amount of space required to chill
Operate products effectively in freezing temperatures
Automated systems reduce order picking times and can work constantly in harsh environment
Facilities aren't utilizing floor space or storage space efficiently
The high cost of keeping a warehouse cold or freezing
Problems regulating temperature/humidity and product rotation which causes food spoilage.
Equipment failure caused by condensation, ice or other elemental forces.
Employees can only work for periods of time because the work environment is too harsh
Slower order picking rates
+35 Years in the Storage & Material Handling Industry
Leading the industry, we strive to bring you the absolute best customer experience in the industry and take the stress out of buying rack. We've got you covered.